WordPress is a great choice to build your website because of its open-source community. Thousands of great resources are available to all users to customize their sites any way they want. Who wouldn't love such a place!
When it comes to themes, the WordPress Theme Directory is a treasure trove of excellent quality themes. The official WordPress Theme Directory mentions that more than 4000 GPL-licensed themes are available! And considering the themes available outside the official Directory adds up to a whopping 31,000! Not just in WordPress, one can even find themes in marketplaces like TemplateMonster. They are the contributions made by developers and businesses that want to give back to the open community and help others grow. The best part? *Almost* all of it is free!
So obviously, when you can get so much for free, why should you opt for a paid set up? Let's discuss the pros and cons of free themes and WordPress premium themes and then you can decide which one best suits your needs:
WordPress Free Themes
Free! Free! Free!
Irrespective of the type of website you are building, WordPress has multiple free themes for all categories. Be it a blog, an e-commerce or even a portfolio, WordPress has it all for free!
Small independent businesses prefer free themes. This is because it allows them not only to create a great site for free but they also get the opportunity to invest that money elsewhere to grow the business. If you are choosing free over WordPress premium, just make sure your theme is from a reliable provider.

Minimal And Easy To Use
Almost all free themes in WordPress are minimalistic in style. While some prefer the "all-in-one" packages, these minimal ones are less hectic to handle for you and your audience. Light-weight themes also ensure that the site loads faster and who here doesn't like that?
Even When They Are Free, They Are Officially Tested And Approved
If your theme is in the official repository, it has most definitely undergone a multistep process. The ones who test these themes hold them to strict guidelines and rules. A few of them include GPL compatibility, good security, no PHP/JS notices, ability to use WP functions, filters, hooks, etc.
WordPress Premium Themes
Before you finalize on a free theme, understand what you can get with the premium features. Mostly, established businesses prefer to invest in WordPress premium because they need the multiple customizations that come with it and their sites require most complex functions.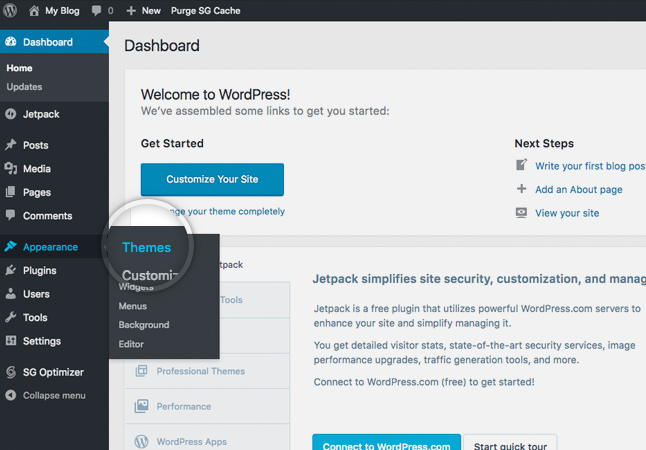 A few other reasons include:
Dedicated Customer Support
Unless you are extremely tech-savvy, WordPress premium is your best bet. If you face any issues or have any queries about your free theme, you have to rely upon a volunteering community: WordPress Theme and Templates Support Forum.
But if you pay for WordPress premium, you will have access to a chat room or will be able to take help via a ticketing system directly from your vendor.
Unique Customizations
With a WordPress premium theme, you can design your site any way you want. With greater customizations available, you can pick and choose the ones that best suit your website. You can add multiple customizations on your footers, sidebars, etc but remember not to go overboard. That may hamper the site's performance.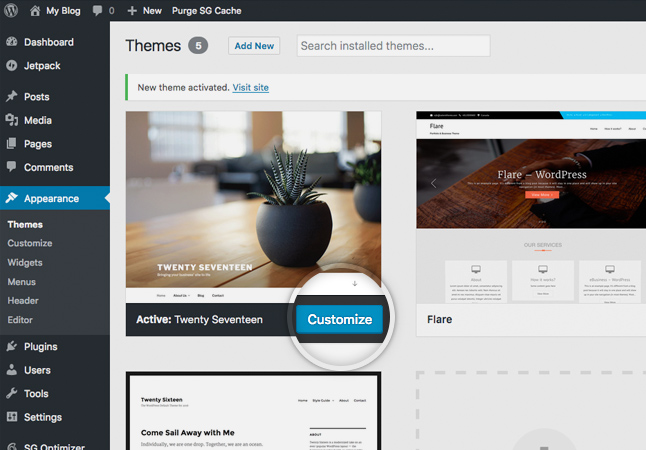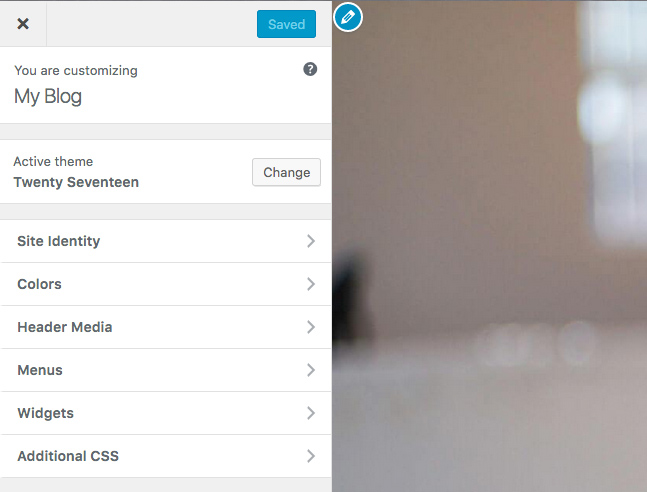 Make Your Mark
If you are working to make your mark in the professional world, you have to be unique: in your content and your site design.
Keep in mind that free themes are used by millions of people who are also trying to make their mark. But the free ones don't offer much scope for customization. Hence, going for WordPress premium makes sense if you don't want to get lost in the sea of the same themes and similar type of content. You can customize all you want and it will be unique to you.

Is WordPress Premium Meant For You?
If you have long-term goals, you want to establish your online presence as soon as you can and as strongly as possible, right? So WordPress premium can be your first investment towards this goal. With the WordPress premium themes, you can get a lot more work done in much less time.
Not just site customization, you can try new layouts, add animation to catch your audience's eye, create specific widgets even! And often, premium themes are accompanied by some pre-installed premium plugins. These plugins will further help you modify your site and make it unique. With just a few taps your site will turn into an e-commerce site or you can easily upgrade the security to protect your content too. The premium versions usually keep updating to keep up with the latest version of WordPress.
Overall, you can decide which theme to go for based on your available resources, your future goals, and your requirements. If you can invest in the premium, you should definitely go for it. Complex customizations will be helpful for an e-commerce site where the customer can use filters and categories but if you are writing blogs, you can always choose a free theme. The best way to go would be to try a free theme and then switch to WordPress premium when you have decided upon your requirements. Whichever you choose, make sure the coding is alright to avoid future problems.
Keep scrolling till you find the perfect theme for your space!