Are you trying to create your own website? Well, the first block towards creating your own website is the domain name. You need to have a catchy name so that your website immediately gets spotted and stays in the memory of the audience. So, if you already have a product or content in mind, here are a couple of tips which you need to follow to find the best domain name:
1. Research: What is your niche? Conduct intensive research to find out your niche market and decide on the keywords and the search terms that will suitably represent your product.
2. Catchy name: As mentioned above, the website name should be easy to remember and catchy enough to boost the chances of the audience to visit your website by recalling your name.
3. .com extension: Try to go for .com. It is the highest-ranking domain extension and most people would recognize it.
4. Trademark infringement: Don't go for a domain name that is similar to well-established websites. Use trademark tools to prevent such a thing from happening.
5. Avoid hyphens and numbers: While you might want to use variances of your chosen name by using hyphens and numbers, it can get confusing. Zero (0) can be confused as 'o' and two can be confused with numeric '2'.
6. Close alternatives: Once you have the rough name set, you can mistype and check whether it is similar to a famous site. For example, 'gogle' will open google and the traffic will be redirected there.
7. Social media platforms: If you have a name and rough draft of what product you will be pushing, you can make a Facebook page and reserve the name. Once you have a Facebook page, no one can claim the name as theirs.
8. Future-proof: Always ensure that the domain name is future-proof. Be creative and find a name that can be used in the future too.
Steps To Buy A Domain Name:
The domain registration process, nowadays, is quite easy. You can use the following steps to register your domain:
Step 1 – Search For A Domain Name In Domain Checker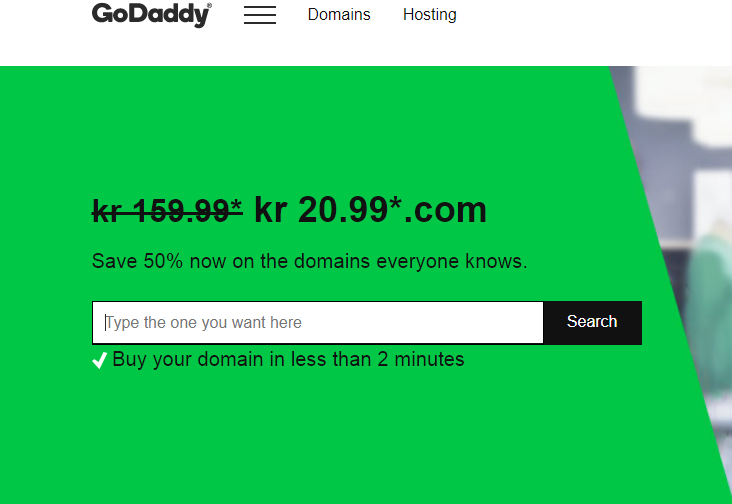 Start by looking at the availability of the domain name. You can search for it on GoDaddy or other such websites. If your desired domain is taken, you can use other extensions than .com, like .xyz. You can add 'my' or other such variations to elongate your domain name.
Step 2 – Domain Name Search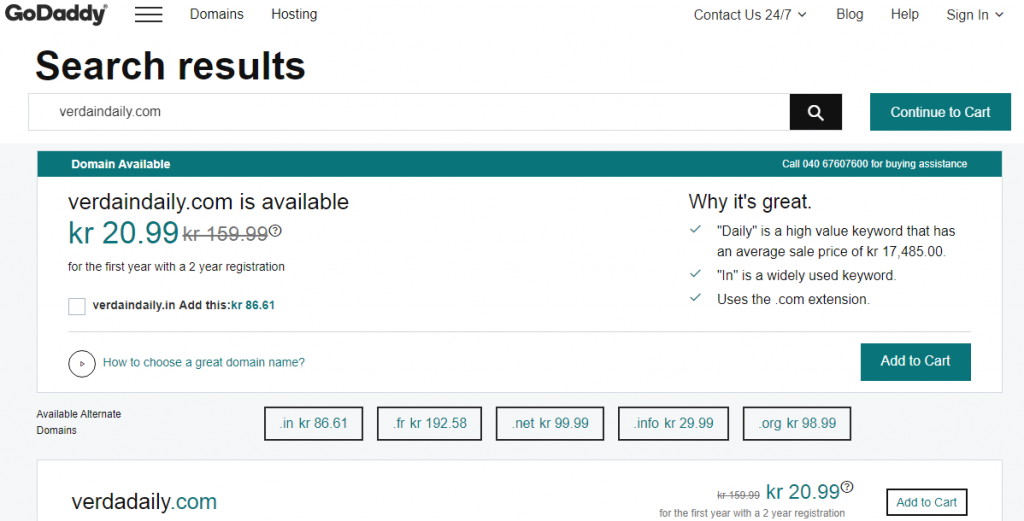 Now search for variations of the domain name so that you can be sure that the domain is not active. The domain search tool will show a list of available domain names.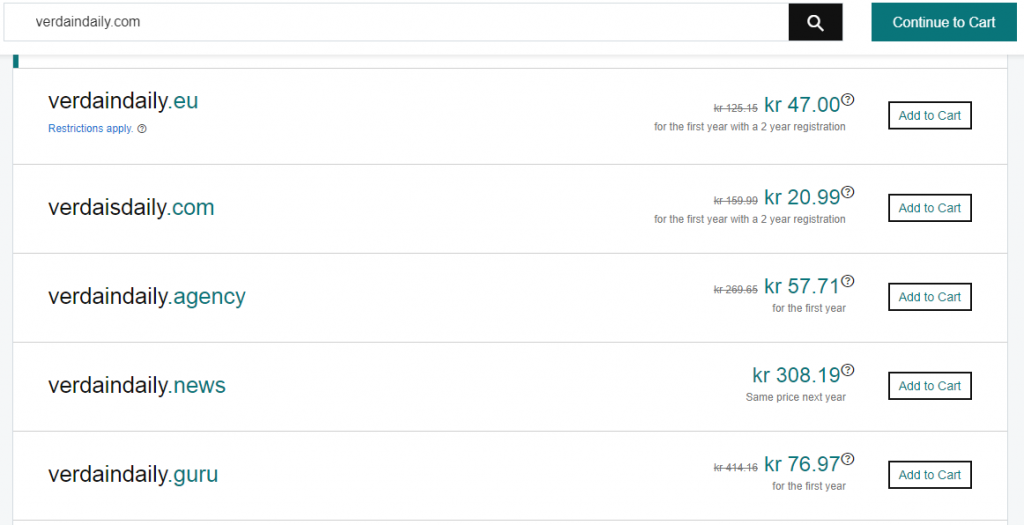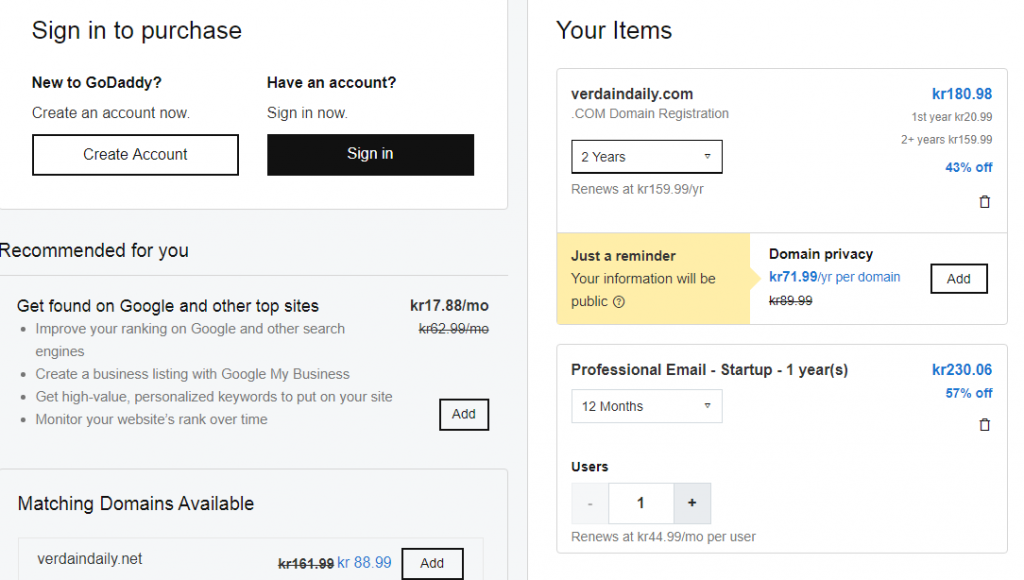 If you have the domain name and are not seeking any variation, you can buy the domain name and go through the payment processes.
Step 4: Domain Registration Completion
Provide the required details in the domain control panel. Ensure that you fill the correct details in this section, including your phone number.
Step 5: Verification
Finally, you will be sent a verification email. Verify the domain name from your email address and voila – you have a domain name that you can go for.
Getting a domain name with modern tools is just easy-peasy. So, find a catchy name and get your domain name now.